Childhood favorites. They aren't always something we talk about, or even think about very often, but they are always there in the back of your mind and usually shape who you are as a reader. When I was a child, I didn't read a ton of fantasy like I do now, I actually read more (much more) contemporary! So today I wanted to give some love and attention to the books that I read over and over again, broke the spines of, and loved to death when I was growing up.
---
The Heartland Series by Lauren Brooke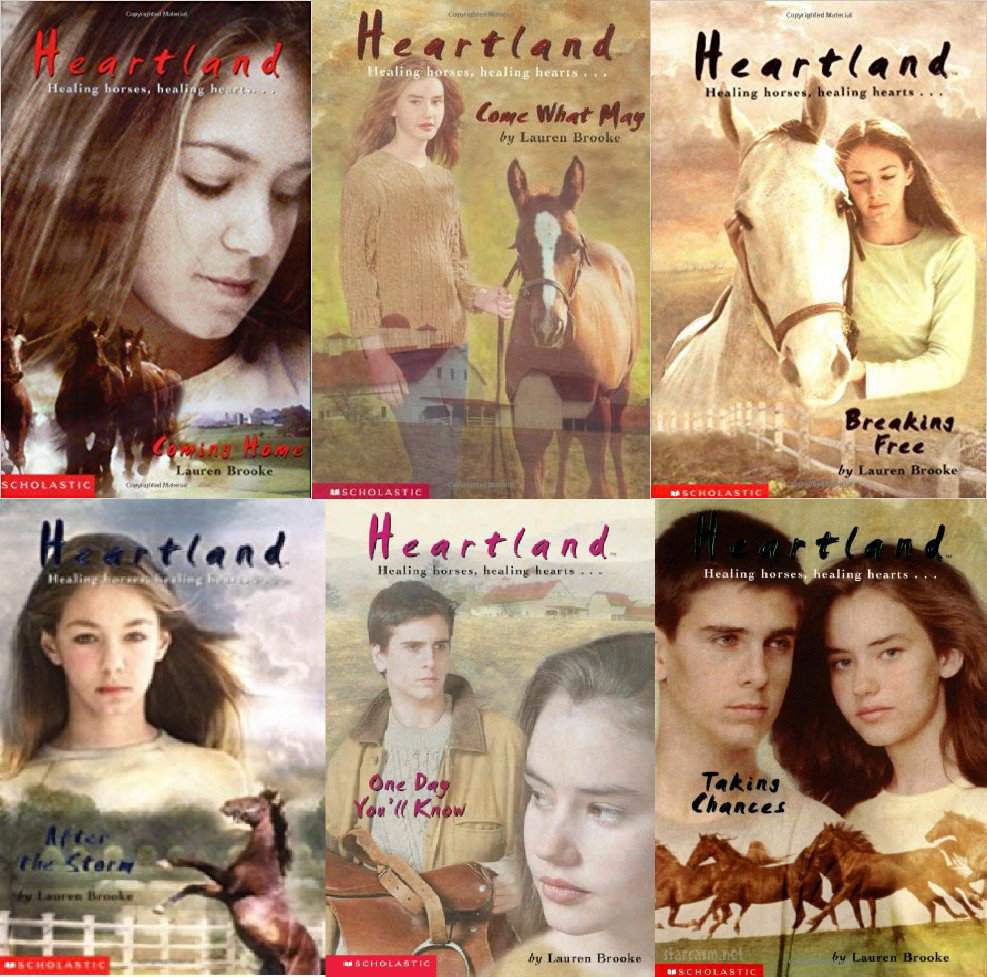 This series will always live on in my heart as one of the most loved series I have ever read! Chances are this series wouldn't quite stand the test of time for me, but that's alright because now I have the TV show to watch to get my fix! I was totally one of those horse loving girls growing up (and I still am, to be honest).
This series follows Amy, who is a "horse whisperer" (but don't let her hear you call her that!) She helps take care of horses who have been abused or hurt and helps find them new homes.But it's not just the horses she helps, but their owners as well. Thus their slogan, healing horses, healing hearts. If you don't want to give the books a chance, definitely check out the show which has 10 seasons on Netflix!
Fun Fact: The boy on some of the covers is Scott Disick who has children with Kourtney Kardashian, in case anyone else finds that funny like I do!
The Outcasts of 19 Schuyler Place by E.L. Konigsburg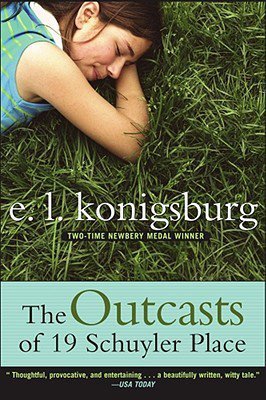 When I picture myself reading as a child, this is one of the books that I immediately think of. At this point in my life I don't quite remember what it is about, but I do remember reading it over and over and over again! This cover is permanently seared into the back of my brain.
After checking the synopsis on this, it appears to be a coming of age story of a girl who goes to live with her uncles for a summer while her parents are away, and has to help them save the three giant tower sculptures that they have built from being torn down.
The Immortals Quartet by Tamora Pierce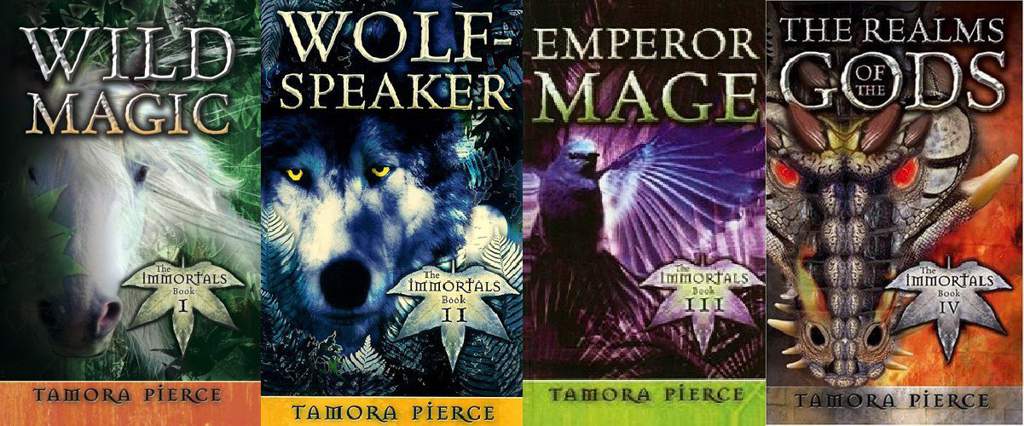 This was one of the first fantasy series that I read that had a female main character. From this point on, I was hooked and always daydreamed of being able to shapeshift and speak to animals. I'm actually really disappointed in myself because I got rid of this series when I moved out of my parents house and I completely regret that.
This series right now has gotten quite a bit of attention, especially on booktube with the release of Tamora's newest book, Tempests and Slaughter which follows one of the characters from this series. If you like any of Tamora's work, you will like this series as well!
Blue is for Nightmares series by Laurie Faria Stolarz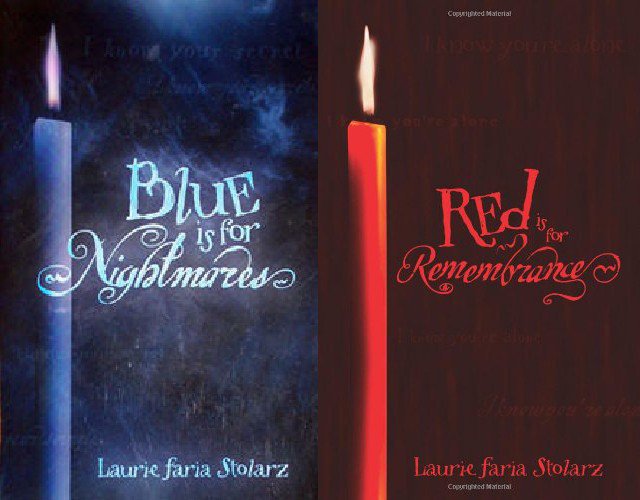 This is another one that I don't remember much of except for it was very witchy and dark, and I loved every minute of it! This is one of those books that again, when I picture my shelves growing up this was a focal point.  Thinking back to the shelves I had then and looking at this series on goodreads, I am now realizing that I owned books 1 and 4, which makes total sense why I can't for the life of me remember what happened in both books. I would be interested in rereading this one again!
Blind Beauty by K.M. Peyton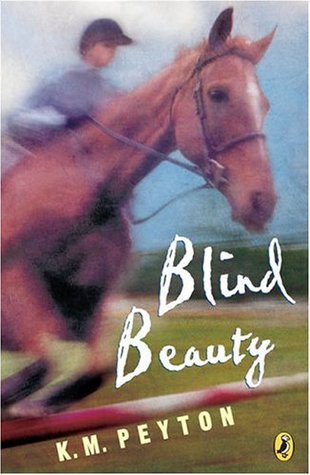 I LOVED this book so much! It's probably one of my most read books that I own and is one of the few that made it through my move out of my parents house. Again, horse nerd girl coming through on this one, but I just love the characters and how strong and tough and headstrong Tessa is as a character. And come on, a female jockey in a male dominated sport? Horse racing? My middle school heart is all a-flutter.
This is one of those books that even now as an adult I sometimes have an urge to read just to watch Tessa pull herself out of a bad situation and make the best of it
Phantom Stallion series by Terri Farley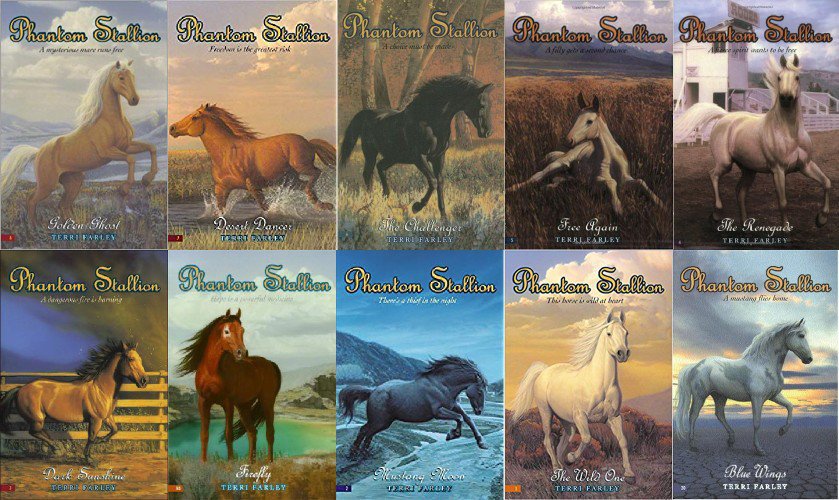 Yet another horsey series on this list! This was one of the longest running series I had on my shelves. It literally took up an entire shelf on its own, which now that I'm older isn't hard to do since I read fairly long books, but these are all very short and pretty formulaic (girl sees horse in trouble, girl saves horse after dealing with bad guys, happy ending). But there are 24 books in this series and I'm pretty sure I've read every single one of them. Multiple times.
Inheritance Cycle by Christopher Paolini

This is definitely one of those series that doesn't really hold up as I get older because it just pulls way too much inspiration from other popular series, but growing up this was one of those series where I just could NOT put down the book! Talk about daydreams of being named a dragon rider and being swept away from this modern life to a time of magic, dragons, and knights! Of course I know that would never happen, but it's still nice to dream about it.
Outlander by Diana Gabaldon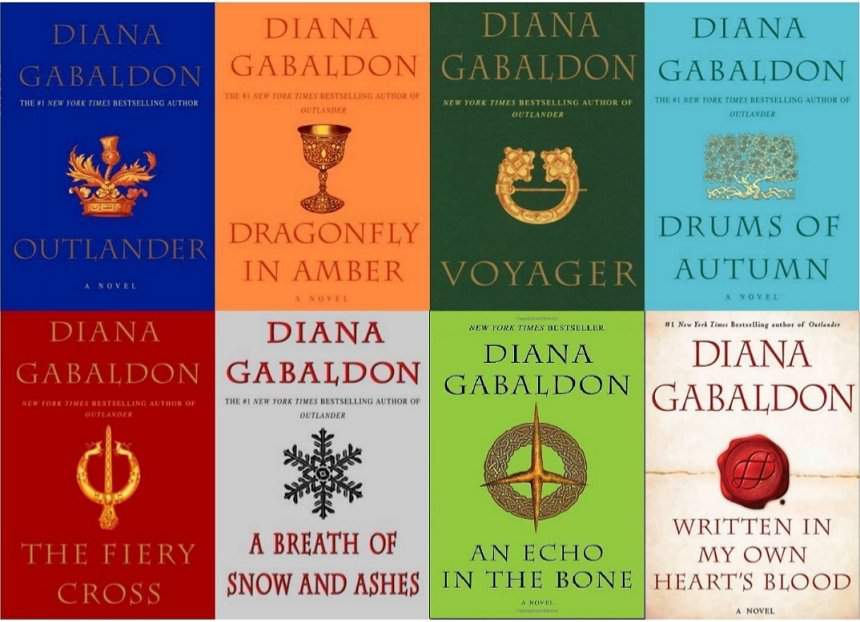 Okay, I know that this is meant for an older audience, but I started reading this series towards the end of middle school/early high school. Yes, that is really young for the content of this book but I don't really think my grandmother thought of that before she gifted it to me! This is still to this day one of my favorite series ever, and I am (impatiently) waiting for the next book in the series.
In case you are here for my fantasy posts and don't really care for historical fiction, I still recommend this book because it does have some magical/mysterious elements to it. But beware, these are some HUGE books!
Harry Potter series by J.K. Rowling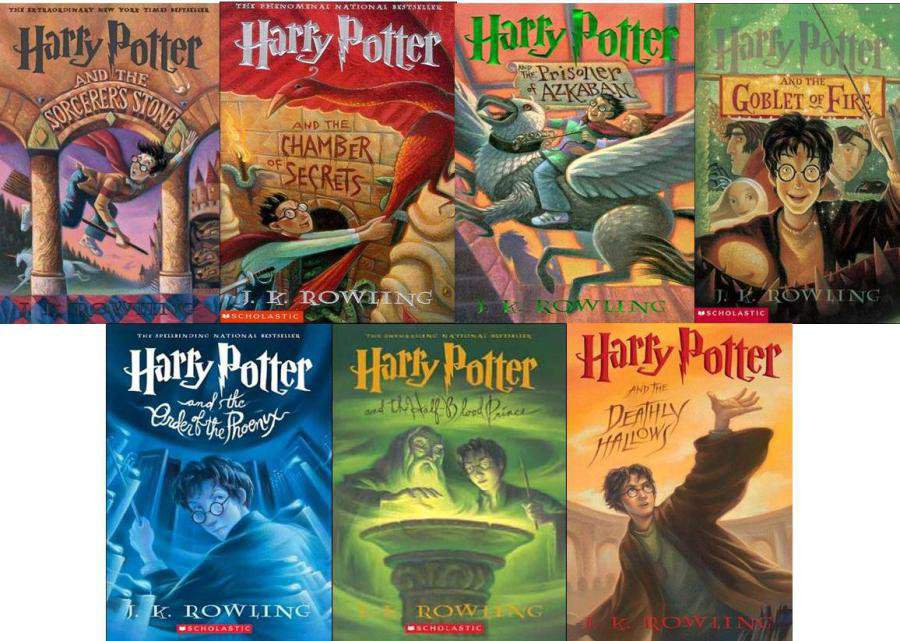 Are you surprised? No? Neither am I. This series was just coming out and getting a ton of hype when  I was growing up, and I distinctly remember dressing up as Harry on the release day of one of the final books. Maybe Half Blood Prince? I don't fully remember which one it was, but either way, I was obsessed with this series growing up. And then Deathly Hallows came out and I didn't even touch it. So while this series did have an impact on me as a child, I don't really remember myself reading it.
Fire Bringer and The Sight by David Clement-Davies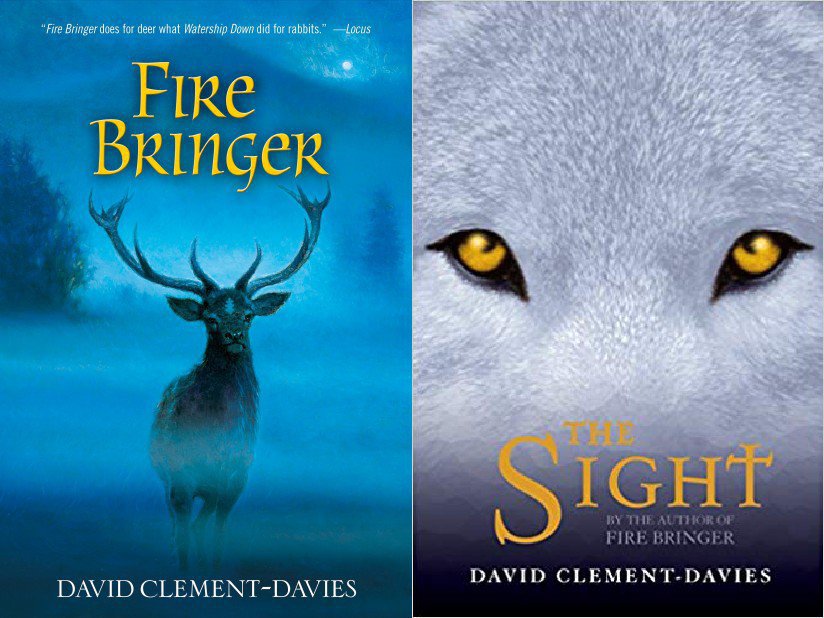 A talking deer who is basically the "chosen one" who needs to go where no deer has gone before to fulfill his destiny and lead all of the deer to freedom. This book, and another of his The Sight, were two of my favorite books with animal protagonists! Reading reviews of Fire Bringer now it looks like a lot of people compare it to Watership Down but with deer. I can't say for myself if that comparison stands as I've never read Watership Down, but this was another one of my most loved books growing up.
The Sight is a fairly similar to Fire Bringer, in that it follows an animal main character who is part of a prophecy to save life as they know it. But in this case it is a wolf that has what is called the Sight and is meant to defeat an evil lone wolf. I will say that as a conservation major who focused a lot on mammals (plus a general love of anything wild) this book does NOT show correct wolf behavior, they are very much made out to be more human than wolf.
Honorable mentions:
I asked my mom what books she remembers me reading the most as a child and her answers were from when I was VERY young. Those two books were Wonderful You and 101 Dalmatians. Wonderful You was one of my baby books (so it doesn't quite count) but my parents read it to me before and after I was born and I can still recite parts of this book word for word. 101 Dalmatians I don't even remember reading, but if my mom says it's true then it is, because mother knows best!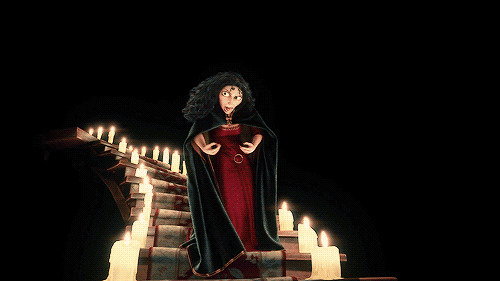 So that is it for my top 10 childhood favorites! Do we have some favorites in common? What are some of your childhood favorites? I'd love to know!